We've just concluded the first set of summer 2010 Rallies with a meeting yesterday in Baltimore.  Like the three Rallies that preceded it, the Baltimore event was great fun.  Everyone was focused, intent and engaged.  There was a real sense of excitement and mission as we worked through the material together.
John has been talking at these meetings about growing your business.  The premise is that, in the downturn, we've cut our expectations.  Where 10 closed sides a month used to be just getting by, now we shoot for 4.  Many of us have thus taken our mature offices and rolled them back to Phase I offices: minimal or no staff with the Broker doing most everything that needs to be done.
What John presents in 'Blueprint' is a logical and reasonable plan for growth.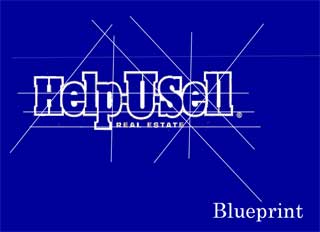 Phase I is all about doing deals and establishing systems and procedures.  The Broker's goal is to get to 4-5 closings a month.  His or her role is to create systems for everything from handling inquiries to processing sales so that when staff is added they will have procedures and standards to uphold.
The transition to Phase II comes when a consistent 4 – 5 closings a month is achieved.  It is at this point that the Broker begins to be 'maxed out,' and opportunities start falling through the cracks.  Phase II begins when the Broker starts hiring staff:  a part-time admin and a single Buyer's agent to start.  The broker's role shifts from doing deals personally to generating leads.  The business has begun to grow, and he must sustain that growth by producing a steady flow of leads into the office.  Leads are largely the result of Listings and Marketing so this is where the Broker  (now freed of tedious office tasks by the Admin and of time consuming buyer work by the Buyer's Agent) focuses his or her efforts.
Marketing today looks a little different than it did 5 years ago, but accomplishes the same thing:  Consumers in our area understand that we are here and represent savings, other people use us, and it works. Rather than sending 10,000 pieces of mail each month to establish that message, the broker may be developing consistant programs for contacting FSBOs, Expireds, and PIDs (Properties in Distress).  He or she may be devoting significant time and some financial resources to establishing an Internet presence that enable consumers in the local market to find the company.
This is the point where the Broker's obsession with leads comes to the forefront.  Every inquiry into the office, whether from the Web or the phone, is logged, contact and source information is collected and office staff is held accountable in the conversion process.  It's funny, but the tried and true Help-U-Sell Buyer and Seller data sheets and the corresponding Buyer Pool Book they create become the real backbone of the company.  After all, Help-U-Sell offices are all about LEADS generated and successfully converted to sales.  An effective tracking mechanism and a constant focus on conversion rate improvement is essential.
As Phase 2 continues, more Buyer Agents are added and support is increased.  The Broker continues to focus on Listings and Marketing.  Phase 3 probably begins about the time the Broker hires help on the Listing side of the business:  a licensed assistant who handles all of the routine tasks associated with having listings and who can stand in for the Broker on Listing appointments in his or her absence. Now the office is doing 120 – 150 deals a year and can increase that number easily by adding more buyer agents and support staff.
This vision is very clarifying.  I've said it before: for the Powells (John and Maria), the business isn't easy . . . but it is simple.  Growth is logical, next steps are triggered by specific events that have been anticipated and the company grows quickly.  For John and Maria, Phase 1 took their first six months — mid-2008  to early 2009.  They are still in Phase 2, with several Buyers Agents and an expanding support staff.  Phase 3 is within reach and will probably be achieved by year's end.  All of this has happened in the worst real estate market in history, in one of the hardest hit markets in the country:  Tucson, AZ.
What's fun in John's presentation are the profitability projections.  In Phase 2 he demonstrates how a Broker can pay himself a salary and still turn a profit in the high teens.  In Phase 3, the salary is increased and profitability goes to near 30%.  It's great to see that on paper, but what's even better is to see it as it's actually happening:  in Tucson, Az.