Tonight, John Powell and I are holding the first Help-U-Sell Franchise Information webinar in the new company's history.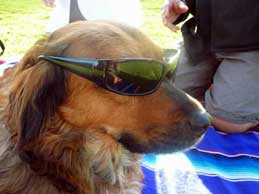 In the past we'd have called this a 'Franchise Sales Presentation,' but with a new attitude about the company and the franchise sales process, a new name seems appropriate.  We're talking with people who submitted inquiries at helpusell.com over the past seven months.
We have fifteen reservations so far.  Fifteen people from across the country who are curious about what it means to be a Help-U-Sell broker, what it takes to be successful, and why that might be a good thing for them.  I think it's a safe bet that before long, we'll have a few new members.
The obvious question — the one that nobody would ask because the answer is so obvious — is: why are we doing this?  The  obvious answer is:   because we are a franchise and in the franchising world, franchise sales is just what you do.  However, that's not why we're doing this.  We're doing this to sell more real estate in more communities across America.  Our goal is just like our members' goal:   to list more houses, save more sellers money, work with more buyers and build more good will;  to sell more real estate.  Franchising and franchise sales is just a strategy we use to get into marketplaces where there is a demand for our services but where no office currently exists.
This event — that will be repeated each month going forward — begs a question:  Once we add a new member, how will we get them started?  The company is entirely different than it was the last time we added a new member.  Gone are 33  Regional Directors who (in theory) took new members under their wings and set them spinning the right way.  Gone is the idea that five days spent in a classroom listening to a lecture would prepare one to be successful as a Help-U-Sell broker.  The new realities have put us in position to do so much better than that.
John Powell's clear directive is that we become a Coaching Organization, and we will bring that point of view to the new franchise start up process.  Each new member will have a Coach who will, over the first six months, guide them through Market Analysis, Business Plan, office selection and set up, handling inquiries, listing and buyer consultation, marketing, staffing and growth.  The coaching process will be punctuated by short weekly webinars where the concepts behind the actions will be presented.  The learning and the transformation from Average Joe to Help-U-Sell Bro will take place in the field, in the real world, while dealing with real challenges.
As one of the creators of the last edition of  Help-U-Sell University (the Morgan Run, five-days-in-a-classroom version), I am so excited by this change in attitude.  I knew in the old world that just as often as we were able to get a new franchise up, running and productive, we were as likely to have one that floundered or failed.   They didn't get it in class or they forgot what we told them or the tutelage of the Regional Director back in the field was lacking.  The new structure makes learning how to be a Help-U-Sell broker a partnership between the franchise, the family and the new member.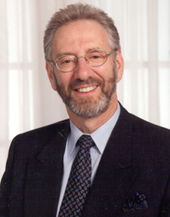 A brilliant Educational Technologist and Performance Improvement guru I know, Harold Stolovich, said it best:  'Tellin' Ain't Trainin'.'  Training occurs by doing.  And that's how our new members, with the help of a trusted and knowledegable Coach, will learn.  Let's do this.