I was talking to Ken Kopcho, a great Help-U-Sell broker, today about an email I'd sent him.  He hadn't seen it yet.  'You know, I'm a mano a mano kinda guy,' he said,  'I respond well to face to face meetings and conversation.'   I think he was ribbing me about sending an email rather than calling.  And he's right:  I do resort to electronic communication probably more than I should.  Truth is, I can get 3 or 4 quick business-like text or email messages out in the time I can have one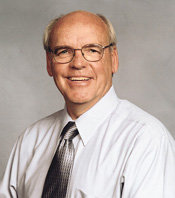 phone conversation.
'There are people in this world,' he continued,'who could be sitting at the desk directly across from me who would send me a text if they needed to tell me something!'  This ribbing was turning into a smack-down!
'Come on, Ken,' I finally answered, 'It's just different kinds of communication for different kinds of people and we should to be able to work with everyone.'
That's when Ken got excited and started telling me about the sale he just made.  His buyers are a military family:  he's  in Korea and she's at home in Texas.  He'll be stationed at Vandenberg Air Force Base near Ken's Santa Maria marketplace, so they have been looking at houses online.  They first found Ken on his office website after Googling 'homes for sale' in Santa Maria.  Then they found his listings again on Zillow and it was through Zillow that they made contact with him.  He was right back to them and they said (almost on cue), 'Why, you're the only broker who's gotten back to us!'
Though they have been in touch over various listings, Ken has never met this family . . . and here's the kicker: they are now under contract on a house they have never actually seen (except online).
There are lots of little lessons in this brief saga.  First, if we're going to be successful, we're going to have to be sensitive to the communication styles of the people with whom we work.  The shortest distance between your message and the person you want to get it is through their preferred mode of communication (not yours).  Though Ken is a more traditional guy, he was able to communicate so well  with this family electronically that he made a sale.
The story also puts me in mind of the great real estate generation gap.  The average REALTOR is 52 years old.  The average home buyer is 32 years old.  Those twenty years are measured mostly in terms of technology.  Our buyers are often more tech savvy than we are.  They are also impatient with anyone who isn't up to speed with the new way of doing business.  Here's where we (more mature) real estate professionals have to really hunker down and learn the new way.  I mean:  you may be the best horse and buggy salesperson in the world, but if most of the world wants a Model T Ford, and you don't understand those new fangled things at all . . . you better get busy learning.
I talked with another broker a few weeks back who I think illustrates this dilemma.  Like me, he's . . . um . . . mature.  He's been in the business for 30 years.  His strength has always been the personal touch.  He gets to know his customers and does the searching for them, showing them only the homes that closely match their criteria.  His marketplace has become trendy and the upwardly mobile early 30s crowd is moving in.  His buyer lead conversion rate has been in decline for awhile and is now frustratingly low.  Truth is:  his style is probably turning off many of the buyers in his marketplace.  He needs a quick masters degree in working with the tech savvy buyer:  how to use Zillow, Trulia, Facebook, Listingbook, Sikku, and websiteSSS to empower consumers in the home search process.
I know that's harder for some brokers than others, not because they are stupid, but because it's not enjoyable for them.  They'd rather be meeting the people, showing property and solving problems mano a mano.  This is a perfect situation for a sharp young buyers agent to come in and handle that segment of the market.
Take it from one . . . . um . . . . mature real estate broker:  if electronic communication and marketing is not your thing, it's probably a problem in your business.  One way or another, you're going to have to deal with it, either by going back to school or hiring someone who already knows it.