Tech Summit 2010 is history.  Well, the event is history; the process of ushering in the new Help-U-Sell office websites and tweaking them to produce maximum results will be ongoing.
By all reviews, it was a smashing success.  Brokers are amazed at what we've accomplished in such a short time, fascinated by the care and planning that went into these new websites, and excited to discover that they can actually do much of what it will take to make their new websites attractive to search engines (and therefore, consumers).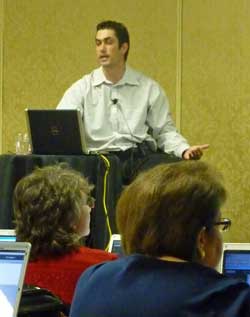 It is no longer acceptable to contract with a website vendor, write them a check every month, then sit back and wonder why the leads aren't flooding in.  Now we understand.  If our websites are going to produce results, WE are going to have to be continually involved in their customization, localization and optimization.  The good news is that Robert Stevens and his crack team of developers have made it easy for Help-U-Sell brokers to do just that.  This is so significant.
We are coming out of the toughest real estate market in history.  There's a lot of pain and suffering in the street, but things are starting to move.  It's at times like this that consumers re-evaluate our industry.  Almost subconsciously they look around and identify the rising stars, the next big thing in real estate.  The new Help-U-Sell web presence speaks volumes to these hyper-critical consumers.
My favorite moment at the Vegas Summit came when Gene Manners came up and said,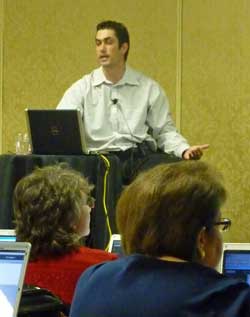 'You've invested time, money and effort to create this wonderful platform . . . and it's all built on your confidence that we can make it work . . . and you know what?  I believe we can!'
So, Help-U-Sell brokers:  you left the meeting with a binder.  In it is a document entitled '11 Days to a Great Website.'  Each day has an activity that you can accomplish in 30 minutes to an hour.  If you work through all 11 days in order, you will have done the lion's share of the work you need to do to make your new website Hummmmm.  Make the completion of the 11 day assignment your top priority for the next couple of weeks.  Your ever-expanding client base will thank you for it!
Oh . . . the truth about the new Help-U-Sell office websites?  They rock!