We are very focused on the Internet right now.  We should be.  We have great new websites that, if managed properly, will become major lead generators.  Every Help-U-Sell broker needs to carve out the time and energy to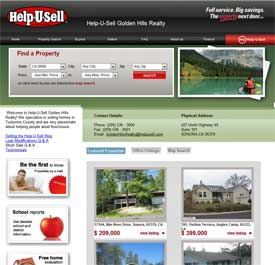 learn how to maximize their web presence and to continue those management functions into the future.  That's a given.
But let's not forget where most of our business comes from day in and day out:
Signs
Every successful Help-U-Sell broker I've talked with says the same thing:  A kickin' website is essential, but most leads come one way or another, from signs.  Even website leads sometimes happen when a consumer sees the URL on the sign and responds.
It all gets down to visibility.  Are you in a location where your office signage can be seen by residents of the area you are targeting?  Do you have a sufficient number of  listings* in your target area to make your presence known? Are you supplementing your office signage with a car wrap — which is a mobile billboard for your business?  Do each of your sellers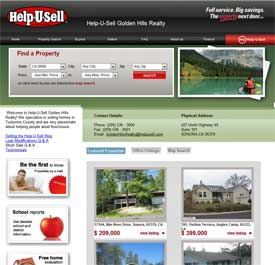 have a number of open house and directional signs and have they been coached to use them at least once a week to promote their seller-held open houses?  Have you  put blitz signs up in the marketplace?
All of the above (and more) function to remind the public that you are here and you can save them money.   Once they get that, they call . . . or visit your website . . . or walk in.  So:  please make your new website a priority.  That's essential.  But also constantly evaluate your visibility in the marketplace, which all boils down to signs.
By the way, Robbie tells me that all of the new office websites are up now.  Many do not have IDX yet,  but you can see them and work on them, even if you were not at the Tech Summit.  The current address for your new site will be in this configuration:  officename.helpusellbeta.com (example, 'Help-U-Sell Acme Realty' — acmerealty.helpusellbeta.com).   The manual — which includes complete documentation for the new sites — is up on the Download Library.  If you need help with any of this, contact Robbie, James, John, Lori, or Tami at corporate.
*What is a 'sufficient number of listings?' That varies, but it's certainly not 3.  Or 5.  If you're going to be visible you've got to be in double digits and probably more than 20.  Our stronger offices routinely carry 40 – 100 or more.  If you are not getting enough leads, the first place to look is your listing inventory.  The second place to look is how you respond when leads come in.  It's amazing  how many leads are trashed every day because we're not strong on the phone or we're quick to dismiss them as 'not serious.'  It's more amazing how many of these end up buying in the next 30 days.
PS:  l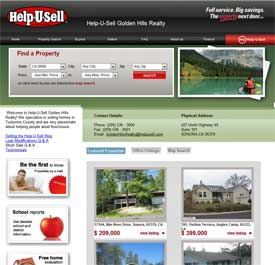 still has Help-U-Sell Open House Directional signs in their clearance center. They are a bargain1