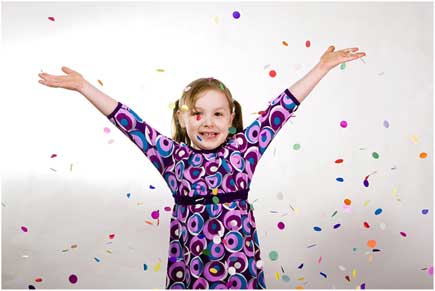 That's the first line of an Expired Listing card John's been playing with.  The second line, or the back of the card, would say something like:  'Now you can really sell your house and save a lot of money! '  Let us Help-U-Sell-A-Brate!  Ok; I added that last bit.  But I can see this whole campaign taking shape.  You know, it's like:  'Wheewwww!  Thank goodness  your house didn't sell!  Now you can save some serious cash!'
It gets down to one of the great truths of Help-U-Sell:  if sellers see our program, they almost always list with us.  An Expired lisitng — or a FSBO — or a property listed with another broker — is probably a seller who didn't know we existed, didn't know what we do, or didn't realize we were in the local market.  In all three cases, it's a marketing challenge.
Think of it this way:  There are no traditional sellers;  it's just that some sellers haven't met Help-U-Sell . . . yet.
Remember the three messages at the heart of all Help-U-Sell marketing:  That Help-U-Sell is HERE and represents savings, people use us, and it works.
We say we're here with blitz signs and car wraps, with seller held open houses (featuring many, many signs in the local area).  We also say we're here with a strong web presence and office websites that can easily be customized, optimized and localized so that homeowners in the area can find us.  We say we're here by putting our logo on everything.
We say people use us by featuring pictures and descriptions of homes for sale on almost all of our advertising.  We also establish that message every time we send out a Just Listed, Just Sold or Open House card.
And we say IT WORKS! by making sure 1/3 of the homes in our advertising include a 'Sold and Saved' banner across the edge.  We also lean heavily on satisfied client testimonials for this message.
Back in the Pleistocene Era when I was a Traditional Real Estate Broker, I would never have included testimonials or 'Sold and Saved' listings in my advertising.  No way I'd be giving up that expensive marketing space to something I couldn't sell!  I wouldn't have wrapped my vehicle either because, well, it's gaudy.  And Blitz Signs?  Forget it!  I wouldn't want to tick off all my friends at the Board!
Of course, most of what was around in the Pleistocene Era (including many Traditional Real Estate Brokers) is extinct.  So much for playing by the rules your competitors set for you!
If you haven't figured it out, this is a pep talk.  My message is to get out there and tell people who you are.  Do it all day, every day.  Do it with paid marketing and low cost/no cost marketing.  Do it with conversation and personal notes and door knocking and just being friendly.  Do it by wearing your name badge and responding when people ask, 'What do you do?'
NAR was nearly ecstatic today announcing that sales of existing homes were up 7.5% in April.  Things are slowing turning.  It's time to stand up and be proud!  Don't stay locked in the real estate closet!  You've got a story to tell!  And people surely DO want to hear from you.