Dang, I love this company.  We've just had a complete overhaul of our image, it was painless and powerful . . . and it happened so smoothly you might not have noticed!
I say 'just' had an overhaul but what I mean is:  it's been going on for over a  year and we're finally at the point where I can look around and see there is a whole new look for Help-U-Sell.
It started with a redesign of the Website last year.  We saw red fading to black and something new:  a 'swoosh' at the bottom.  We liked the look enough that we started to emulate it in other places as well.  Now we're cranking up for NAR, CAR, and Tri-State Conventions and a round of Franchise Seminars and are ordering booths and banners that reflect this new look.  Today, Robbie passed on the final version of a couple of large banners we'll be using at some of the trade shows and I had to sit back and marvel at how sharp the look is.  It is light years ahead of where we were just a couple of years ago.  Check it out: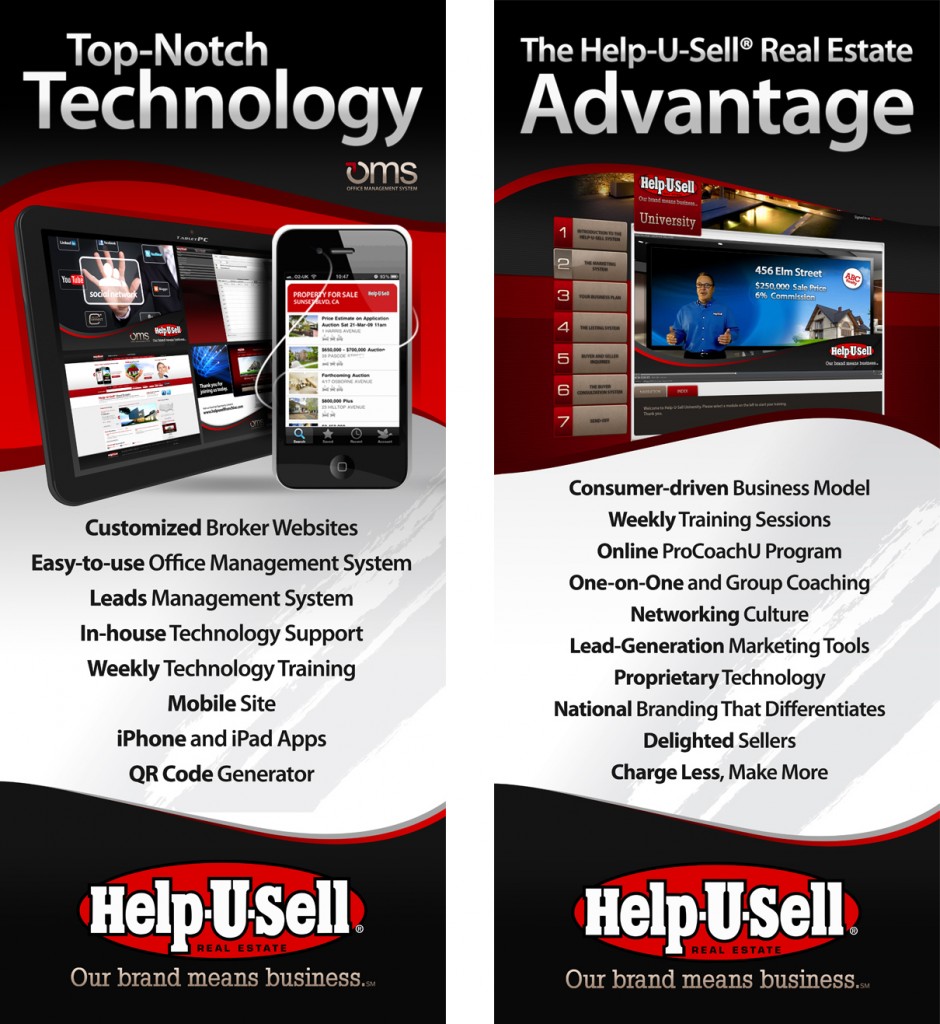 This kind of change is a big deal.  I was at Century 21 when that brand began monkeying with the Gold Coat.  It was a multi-year debate full of wrangling and strong opinions.  Finally, the company opted for a more camel colored jacket . . . and that was the death of one of the best bits of branding they ever did.  Within months, the jacket was declared a 'ceremonial garment,' suitable for wear at conventions and other company meetings but never out in public!  What's up with that??
Here, we have a whole new look, one that communicates a strong and current message about who we are, and it happened easily and comfortably.  Oh, to be lean and mean and able to move quickly is a wonderful thing!
Hey, as long as we're emulating, how about we all emulate Robin Rowland and wear a little Help-U-Sell red every day?
(And, gulp, I realize it's probably time for a redesign of the Set Fee Blog, too . . . )