'Whistle-pig' is a common name for the Groundhog (Marmota Monax), and his day is coming:
February 2, 2010
Although PETA and other animal rights activists want to retire the real Groundhog, Punxsutawney Phil, from his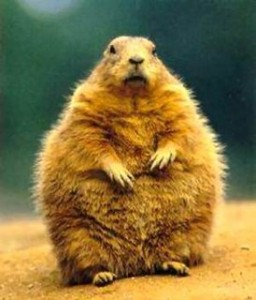 annual responsibility of predicting the end of Winter and replace him with a robot rodent, their efforts have not resulted in a change to this year's event.  As always, Phil will be prompted to come out of his burrow at Gobblers Knob, PA, and look for his shadow.  If he sees it, we're in for six more weeks of Winter.  If not, there will be an early Spring.
Personally, I'm hoping for a very cloudy day at Gobblers Knob and for Phil to have a shadow-free experience.  Not only do I want our brokers in the North and Mid-West to have an easier time getting their signs in the ground (one broker told me he carries a mallet and a railroad spike in his trunk for making sign-holes in the icy dirt), I also want an early Spring selling season — something I've been predicting for a long time.
Groundhog Day is not the only thing happening next Tuesday.  It's also:
National Help-U-Sell Get A Listing Day!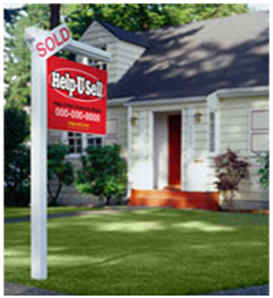 Remember?  It's the day when everyone in the Help-U-Sell family will have one prime objective:  to get at least one new listing before the sun goes down.  We have a contest going around the event and you can get details HERE.
Maybe there's a way to pull the Pennsylvania Groundhog event, the interests of animal rights activists and the National Help-U-Sell Get A Listing Day together.  Maybe we could get Punxsutawney Phill to sleep in on Tuesday and let our brokers handle the prognostication.  You know:  if you see a shadow when you put your Help-U-Sell for sale sign in the yard, it means six more weeks of winter.  No shadow . . . and the big thaw will have begun.