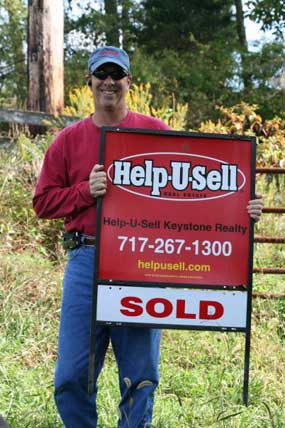 Matt Kellam, Help-U-Sell Keystone Realty, Chambersburg, PA (about 60 miles southwest of Harrisburg and 25 miles northeast of Hagerstown, MD) is the winner of the National Help-U-Sell Get A Listing Day War Story WebSite Make-Over Contest!
Matt had a great war story about a former client who came back to list again.  Here it is:
Last Friday, I received a call from a seller whose home I had listed in April, 2007! She said, "Hi, do you remember me?"
"Of course," I said.
"Well, would you like to list my home again?"

Here's how we came full circle. I had listed the home for $305,000 in April 2007. The owner was in the process of building another home and was trying to "time it." The home is on over an acre and a half and has a four stall horse barn. She owns several horses which is why she was trying to time the sale and move to her new home.

So, in the six months I had the home listed I was only able to get her to lower her price once, by 10k. At the end of the listing agreement she fired me and hired a traditional agent and relisted at the same $295,000 price. It was with this agent from Nov. 2007 until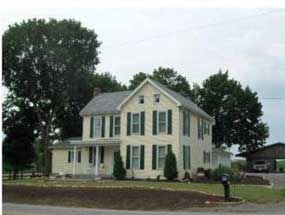 March 2009 and by the end of the listing was priced at $269,000. She told me today that she had received an offer for $285,000 and turned it down!!!

Next, she tried an auction. She paid the auctioneer $200, paid for all the advertising, held open houses, and the day of the auction, the auctioneer told her there was not enough interest and cancelled the auction.
So, it was back to a traditional realtor in Aug. 2009, now at $244,900. The price remained there until the end of the listing and the phone call to me asking if I wanted the listing again.

She came into my office this morning and re-listed at $240,000. It has been a humbling learning experience for her and a great story for me to share with other sellers.
You can see the listing here.  It looks like a pretty cool piece of property!
Matt wins a one-on-one website consultation with Robert Stevens.  They will work together to optimize and localize Matt's new Help-U-Sell broker website.  The goal will be to make it irresistible to search engines.
Congratulations, Matt!