I ran into this company about a year ago and was blown away but what they are doing.  I'm going to urge you to find out if your MLS has it and if it does, jump on it . . . with both feet!
Listingbook enables you to give real time MLS access to your buyers and sellers so that they can search the most accurate and up-to-date information available in the local market.  The only way they get access is through the account you give them and they're reminded of that fact every time they log in. 
When your customer uses Listingbook, you get a report of everything they do:  how many houses they viewed, which ones they liked, which they eliminated and so on.  As such, it acts as an early warning system.  Say you give the Brown's an account and watch them use it casually for a few weeks.  Then, one Monday, you log in and discover they looked at 29 houses they day before!  Guess what?!  It's time to pick up the phone!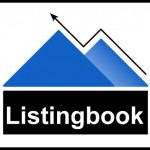 You know, we're bombarded with stats about how many home buyers use the Internet in their search.  The general consensus is that the figure is about 85%.  Of course, that's why we all need to be shifting as much of our marketing as possible to the Internet:  that's where the buyers are.  But the other side of that coin is that the Internet buyer tends to spend much more time looking before they're ready to buy, some estimate five or six months or even more. 
What happens in most offices is that an Internet lead comes in, the buyer is in their first month of nosing about and the agent either a) decides they're not serious because they don't plan to buy next weekend or b) pesters them to the point that they change their email address and cell phone number! 
Listingbook is a high-value item you can offer these buyers that lets them do the research they want to do while keeping you connected to their process.  It's like this:  prior to Listingbook, we'd send our Internet buyers to an IDX feed or REALTOR.com or Trulia or any number of websites.  It's like we handed them the keys to the car, stood at the end of the driveway and waved as they drove away.  With Listingbook, you still give them keys to the car (and it's a Cadillac), but you get to ride along in the back seat! 
There are also great benefits for your sellers (most of whom are buyers, too).  Sellers get a report every day about activity in their specific neighborhood:  price changes, sales, expirations and so on.  It's not unusual for Listingbook sellers to call their agents to initiate price reductions based on the information they receive. 
I've barely scratched the surface here and I know many of you are thinking, 'But I've already got all that through my MLS.'  Trust me:  you don't.  I've convinced a hand full of people to really get involved with Listingbook and they all report greater success converting, hanging onto and closing leads.  They also report very happy clients.  If you need further validation, ask Jack Bailey.  He's the broker/owner of Help-U-Sell Greensboro and has been a Listingbook user since they started 8 years ago in his city.  He swears by it. 
Here's my advice:
Call your MLS a 

nd ask if they have it.  If not, tell them they need it. 

If they do have it, go get the training as soon as possible
Don't be casual about the training.  This tool takes a little work to master, but it's well worth the effort.
Use the 1-800 help number.  I've heard over and over that the Listingbook help desk folks will take whatever time is necessary to get you up and running.
DON"T TELL YOUR COMPETITORS!  Really.  Most are ignoring Listingbook because they think they already have it.  Here's your chance to get a leg-up on everyone else in your marketplace! 
10/21/09 – Oh:  here is the drop-down list of MLSs from the Listingbook website.  If yours is not listed, I'd still check.